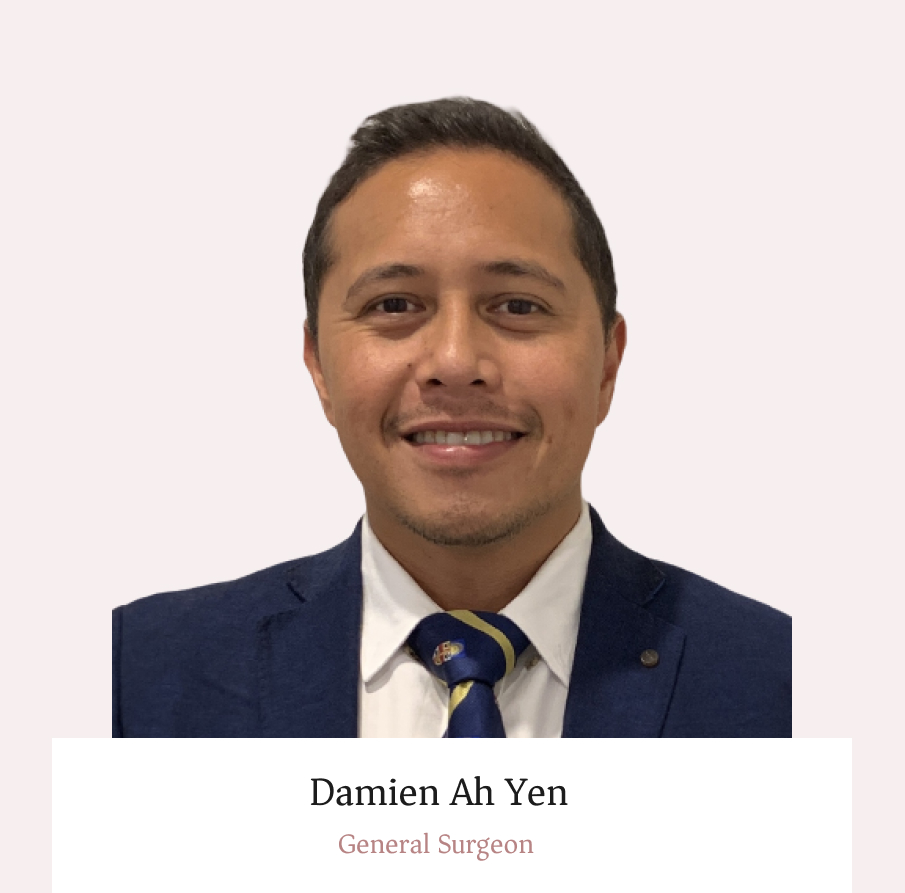 I am a New Zealand trained General Surgeon who grew up in Samoa and moved to New Zealand for medical training. It was during my return to Samoa for my internship that I discovered General Surgery to be my calling, in observing that the skills to this art is a combination of compassion, professionalism, knowledge and technical excellence. My fellowship training in General Surgery took me on a journey around our beautiful country for a number of years. After completion of my fellowship, I spent a further two years of post-fellowship training in the Waikato Public Hospital and the Royal Melbourne Hospital to further specialise in trauma care. In addition, I was able to further develop my elective passions which include an interest in abdominal wall hernias and colorectal surgery, specifically colonic diseases and proctology. I returned to Hamilton in the beginning of 2018 with my young family to take up a consultant general surgeon position at the Waikato Public Hospital.
Special clinical interests:
Abdominal wall hernia: including complex and recurrent
Colonic conditions: cancer, inflammatory bowel and diverticular disease
Anorectal Conditions (haemorrhoids, skin tags, perianal fistula, fissures)
Gallbladder diseases: gallstones
Pilonidal Disease
Endoscopy: Colonoscopy and Gastroscopy
Minor surgery: Skin lesions, lumps and bumps
Current Employment
General Surgeon, Waikato Public Hospital
Qualifications
MBChB (Otago, 2005)
FRACS (General Surgery, 2015)
Post Fellowship Training
Trauma and General Surgery, Waikato Public Hospital and Royal Melbourne Hospital (2016 – 2017)
I am a Southern Cross Affiliated Provider
I trained in Dunedin and completed my surgical training in Christchurch. I then spent 3 years in England to further my colorectal training. I have worked in the Waikato since 2001 as a general and colorectal surgeon. At present, I am involved in the implementation of the bowel screening programme for the Waikato region.
Laparoscopic cholecystectomy
Laparoscopic hernia repair
Laparoscopic colon and rectal surgery
Pelvic floor surgery for incontinence and emptying difficulties
Haemorrhoids: latest ligasure banding treatment, excisions
Anal skin tag excisions, pilonidal surgery, fistula and fissure surgeries
Endoscopy: colonoscopy, gastroscopy and flexible sigmoidoscopy
Qualifications
FRACS (1995)
MBChB (Otago 1985)
I am a Southern Cross Affiliated Provider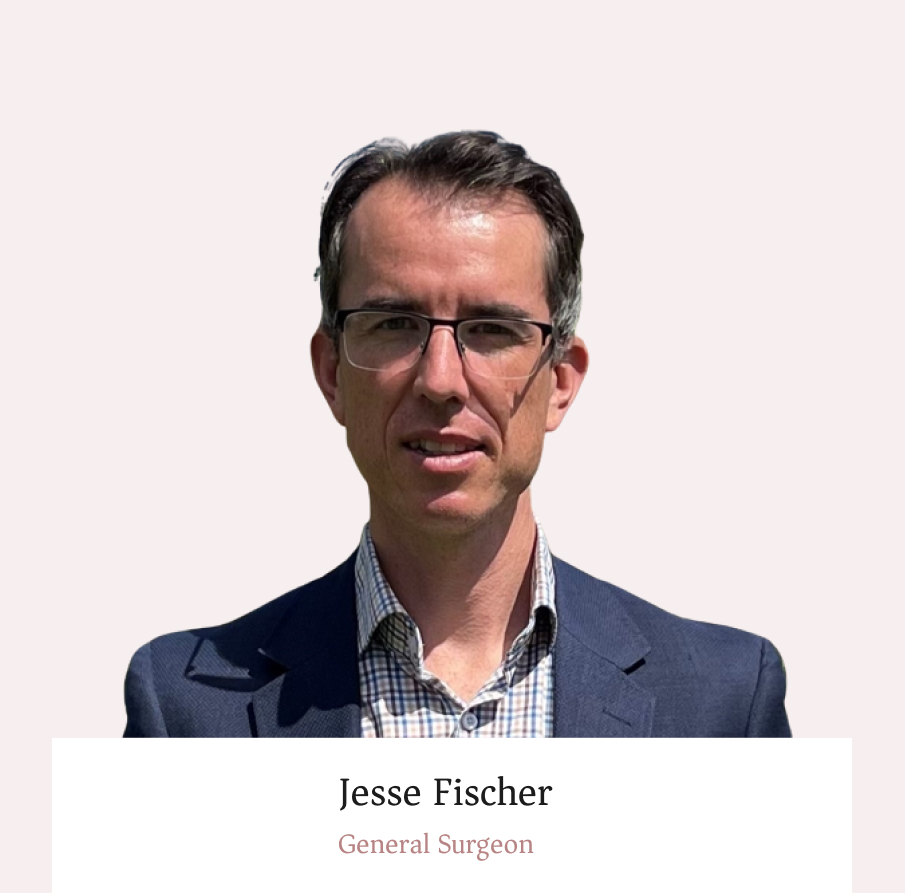 Jesse completed his medical degree at the University of Otago before undertaking general surgical training around New Zealand. After attaining FRACS in general surgery he subsequently completed three years of sub-specialty training in colorectal surgery on the Australia and New Zealand Training Board in the Colon and Rectal Surgery programme. During this time he received the CSSANZ Phil Douglas Award for best paper by a colorectal fellow, completed a research thesis on the management of rectal cancer, gained experience in peritonectomy and HIPEC at the Queen Elizabeth Hospital in Adelaide and exposure to pelvic exenteration surgery at the North Shore Hospital in Auckland. He maintains a broad colorectal surgical practice.
At Waikato Hospital Jesse manages acute (emergency) general surgical conditions as well performing elective (planned) surgery with a focus on colorectal disorders. He is heavily involved in medical student education and co-ordinates the trainee intern attachment in general surgery. He lives in Matangi with his wife Andrea and 3 daughters.
Colorectal cancer
Inflammatory bowel disease (Crohn's disease, ulcerative colitis)
Diverticular disease
Anorectal disorders including anal fistulae, haemorrhoids, fissures
Pilonidal disease
Rectal bleeding assessment and management
Pelvic floor dysfunction including rectal prolapse and obstructive defecation
Colonoscopy (accredited colonoscopist for National Bowel Screening Programme) and gastroscopy
Hernia repair
Current Employment
Consultant Colorectal and General Surgeon, Waikato Hospital
Senior Lecturer in Surgery, University of Auckland
Qualifications
MBChB
MMedSc (Distinction)
FRACS (General Surgery)
Memberships
Fellow Royal Australasian College of Surgeons
Member of New Zealand Association of General Surgeons
Member of Colorectal Surgical Society of Australia & New Zealand (CSSANZ)
Member of American Society of Colon and Rectal Surgeons
Member of Colon and Rectal Surgery Section, Academic Surgery Section RACS
Research
Jesse maintains an academic appointment at the University of Auckland and has a strong interest in surgical research and education. He has published many peer-reviewed papers that can be accessed at the following link:
Training
Colorectal Research Fellow, University of Otago Christchurch (2018)
Colorectal Fellow, The Queen Elizabeth Hospital, Adelaide SA (2019)
Colorectal Fellow, North Shore Hospital, Auckland (2020)
Contact Us
Booking a consultation
Get in touch today with one of our team and we'll arrange a time that suits you to see one of our specialists.